Developments in Objective Structured Clinical Examinations (OSCE) have prompted us to evaluate updating the Part IV exam. Through researching other testing organizations we believe we can leverage advancements in OSCEs to produce a more efficient exam, while maintaining exam reliability and validity.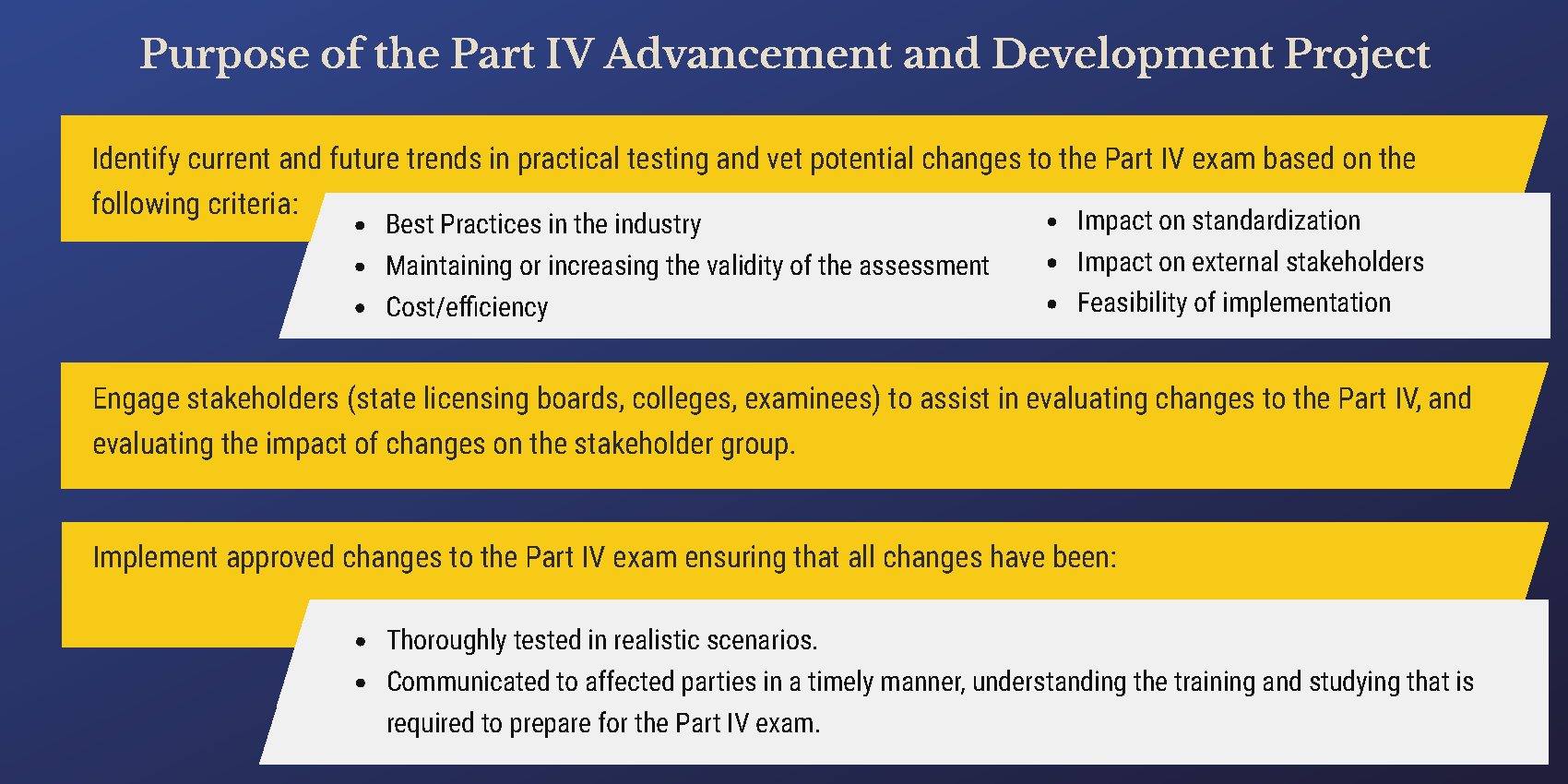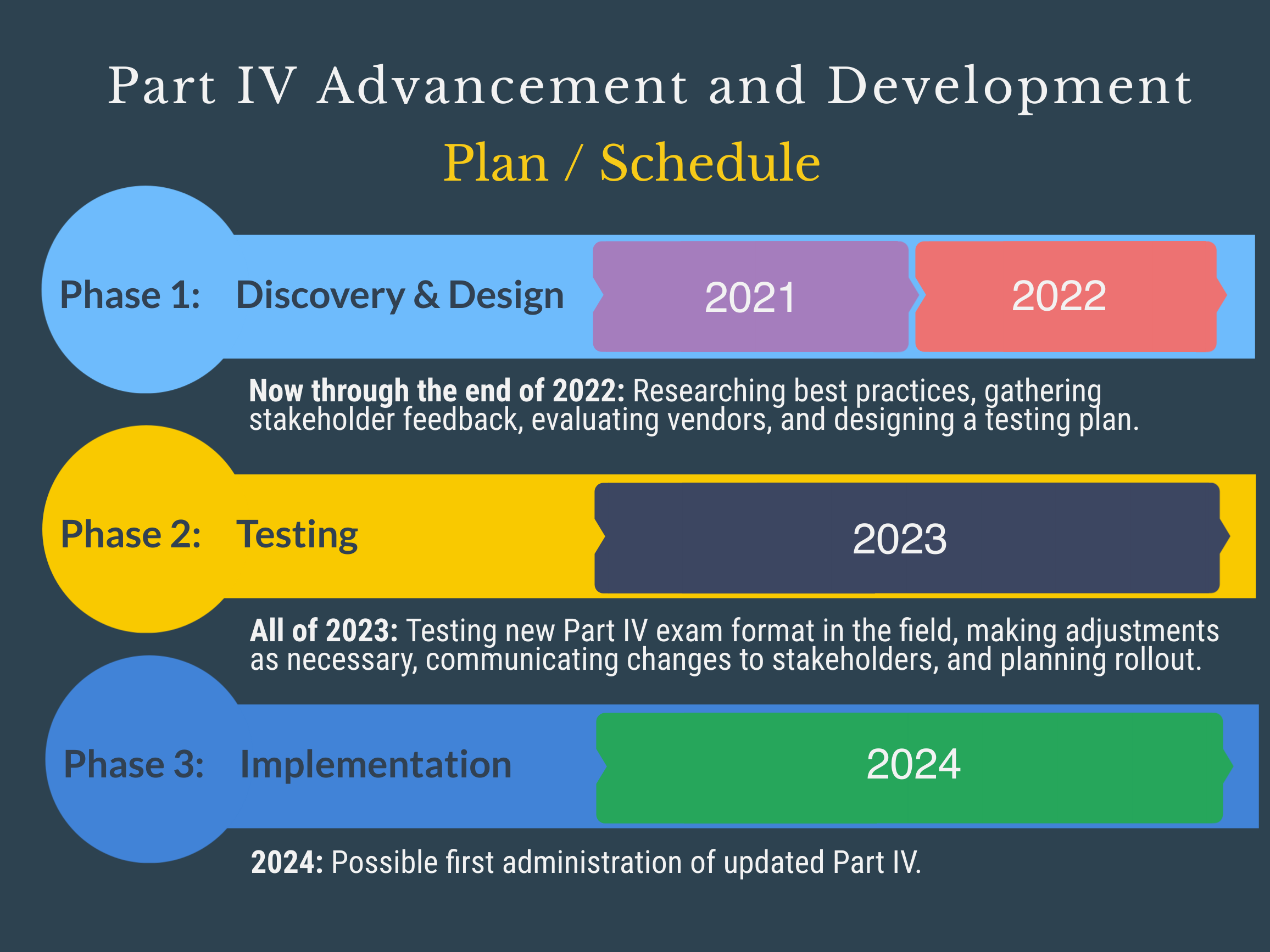 For the latest progress on research, please click HERE
As Part IV Project improvements and innovations evolve, stay informed on the updates page HERE

The Part IV Advancement and Development Advisory Board provides valuable input by sharing insight and expertise while representing the interests and opinions of their stakeholder groups. The advisory board will also act as conduits of information to and from their stakeholder groups, sharing appropriate information about the project plan to garner support and buy-in for the project.
The advisory board will not be directly responsible for executing project activities. The advisory board will make recommendations to the project team. The project team will incorporate feedback from the advisory board and formulate plans and recommendations for the full NBCE Board of Directors.
For a complete list of Part IV Advisory Board members, click HERE
Information – To provide feedback on the project, or ask questions, contact:
Tamara Sterling – Director of Program Management and Quality
Join Our

Mailing List

to Stay Up-To-Date on Project Milestones
ENSURING PROFESSIONAL COMPETENCY
through excellence in testing