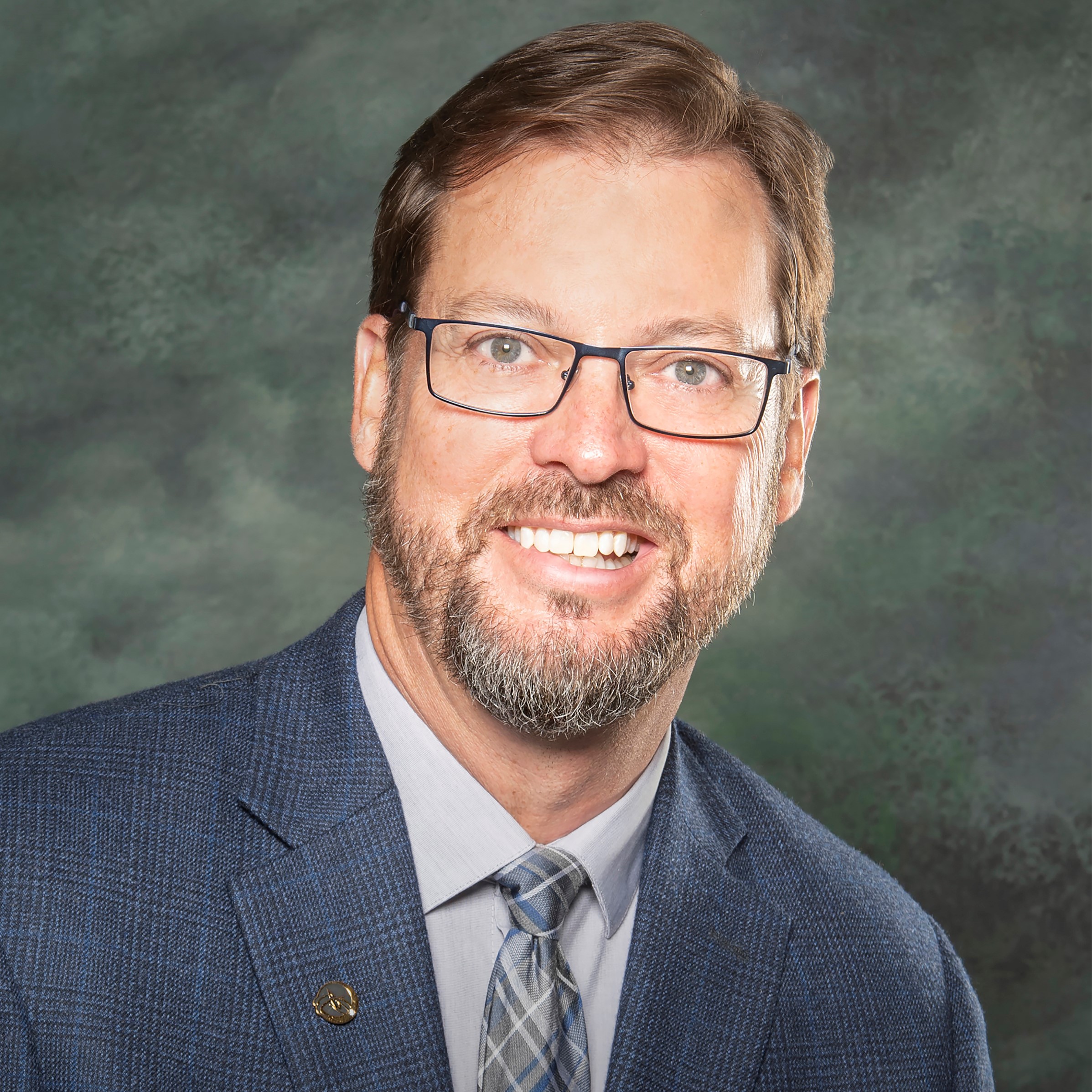 Dr. Bruce Shotts has worked with the National Board of Chiropractic Examiners (NBCE) in several capacities during the past three decades. In January of 2014 he assumed responsibility as NBCE Director of Written Examinations. In October of 2021 he was promoted to Vice President of Testing. During this time, he has been actively promoting the advancement of computer-based testing of the national exams as well as the development and administration of several specialty exams within the chiropractic profession.
Bruce Shotts, D.C., is a 1989 graduate of Palmer College of Chiropractic. He has maintained a family-centered practice in Colorado for over 24 years. In addition to his Chiropractic degree, he obtained Diplomate status in Acupuncture from the National Certification Commission of Acupuncture and Oriental Medicine (NCCAOM), a Master's degree in Human Nutrition, and is a Diplomate of the Chiropractic Board of Clinical Nutrition (DCBCN). From 1998-2006 Dr. Bruce Shotts served two terms on the Colorado State Board of Chiropractic Examiners and was actively involved as a FCLB and NBCE delegate during that period.
The NBCE Leadership Team
The National Board of Chiropractic Examiners (NBCE) leadership team is made up of Doctors of Chiropractic, statisticians, and business professionals in order to oversee the daily tasks required to develop, administer, and score standardized exams that assess knowledge, higher-level cognitive abilities and problem-solving in various basic science and clinical science subjects for candidates seeking chiropractic licensure.
The NBCE Parts I-IV exams offer assurance to the general public that, regardless of where a chiropractor went to school or was licensed, he or she has demonstrated a baseline of knowledge as well as ability in diagnosis, diagnostic imaging, principles of chiropractic, associated clinical sciences and chiropractic practice.
ENSURING PROFESSIONAL COMPETENCY
through excellence in testing