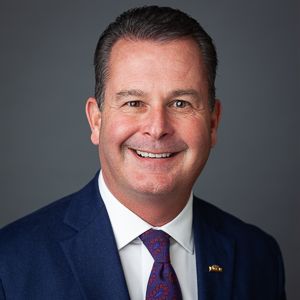 Dr. Norman Ouzts held a variety of roles within the National Board of Chiropractic Examiners Board of Directors, including District V Director from 2007 to 2017, Vice President from 2010 to 2012, and President from 2012-2014. In addition, Dr. Ouzts had served on the South Carolina Board of Chiropractic Examiners, the South Carolina Chiropractic Association, the Federation of Chiropractic Licensing Boards, Chairman of the Chiropractic Summit, and Founding President of the Pro-Active Healthcare of South Carolina.
Norman Ouzts, D.C., is a business executive with the mission to establish and maintain uniform high standards of excellence in the chiropractic profession and chiropractic regulation. He assumed leadership of the NBCE in 2017.
Dr. Norman Ouzts is a licensed chiropractor with over 25 years of experience.
NBCE Leadership Team
The National Board of Chiropractic Examiners (NBCE) leadership team is made up of Doctors of Chiropractic, statisticians, and business professionals in order to oversee the daily tasks required to develop, administer, and score standardized exams that assess knowledge, higher-level cognitive abilities and problem-solving in various basic science and clinical science subjects for candidates seeking chiropractic licensure.
The NBCE Parts I-IV exams offer assurance to the general public that, regardless of where a chiropractor went to school or was licensed, he or she has demonstrated a baseline of knowledge as well as ability in diagnosis, diagnostic imaging, principles of chiropractic, associated clinical sciences and chiropractic practice.
ENSURING PROFESSIONAL COMPETENCY
through excellence in testing